Best Chrome extension for programmers in 2019
Written by Mohan pd. on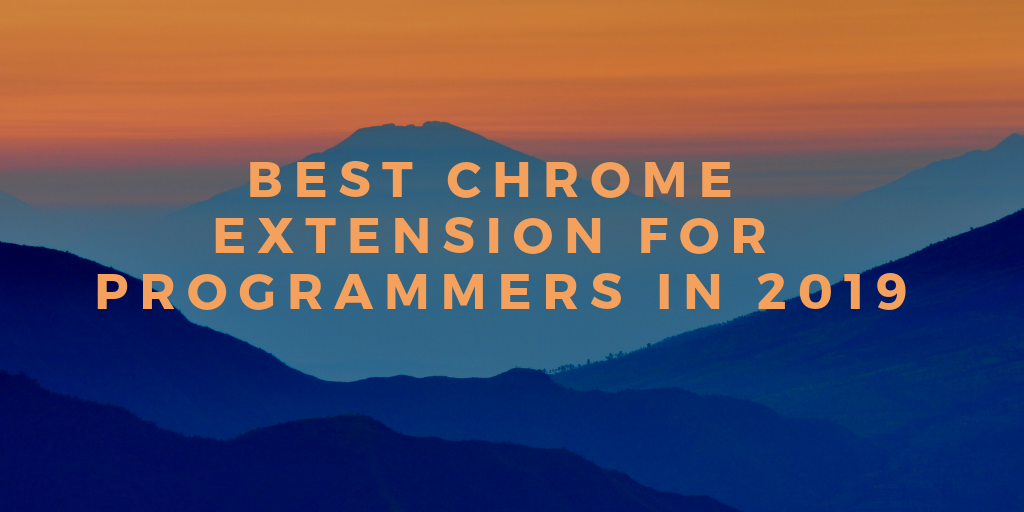 Here are the list of useful chrome extension for web developer.
Wappalyzer

Wappalyzer is a cross-platform utility that uncovers the technologies used on websites. It detects content management systems, ecommerce platforms, web frameworks, server software, analytics tools and many more.

Web Developer

The Web Developer extension adds a toolbar button to the browser with various web developer tools. This is the official port of the Web Developer extension for Firefox.

JSONView

JSONView port for Chrome.

ColorZilla

With ColorZilla you can get a color reading from any point in your browser, quickly adjust this color and paste it into another program.

Exadiv: View & Extract CSS

Exadiv helps designers or newbie learn more about design from another by extract CSS properties value on any website. Easy to view CSS values by mouse only. Do not track the code anymore.

WhatFont

What is the easiest way to find out the fonts used in a webpage? Firebug and Webkit Inspector are easy enough to use for developers. However, for others, this should not be necessary. With this extension, you could inspect web fonts by just hovering on them. It is that simple and elegant.

MeasureIt

MeasureIt shows positioning and dimensions in pixel points. You can measure height and width of any web page.