HOW CLOUD STORAGE WILL REVOLUTIONIZE THE MOBILITY SPACE?
Written by Harjot Kaur on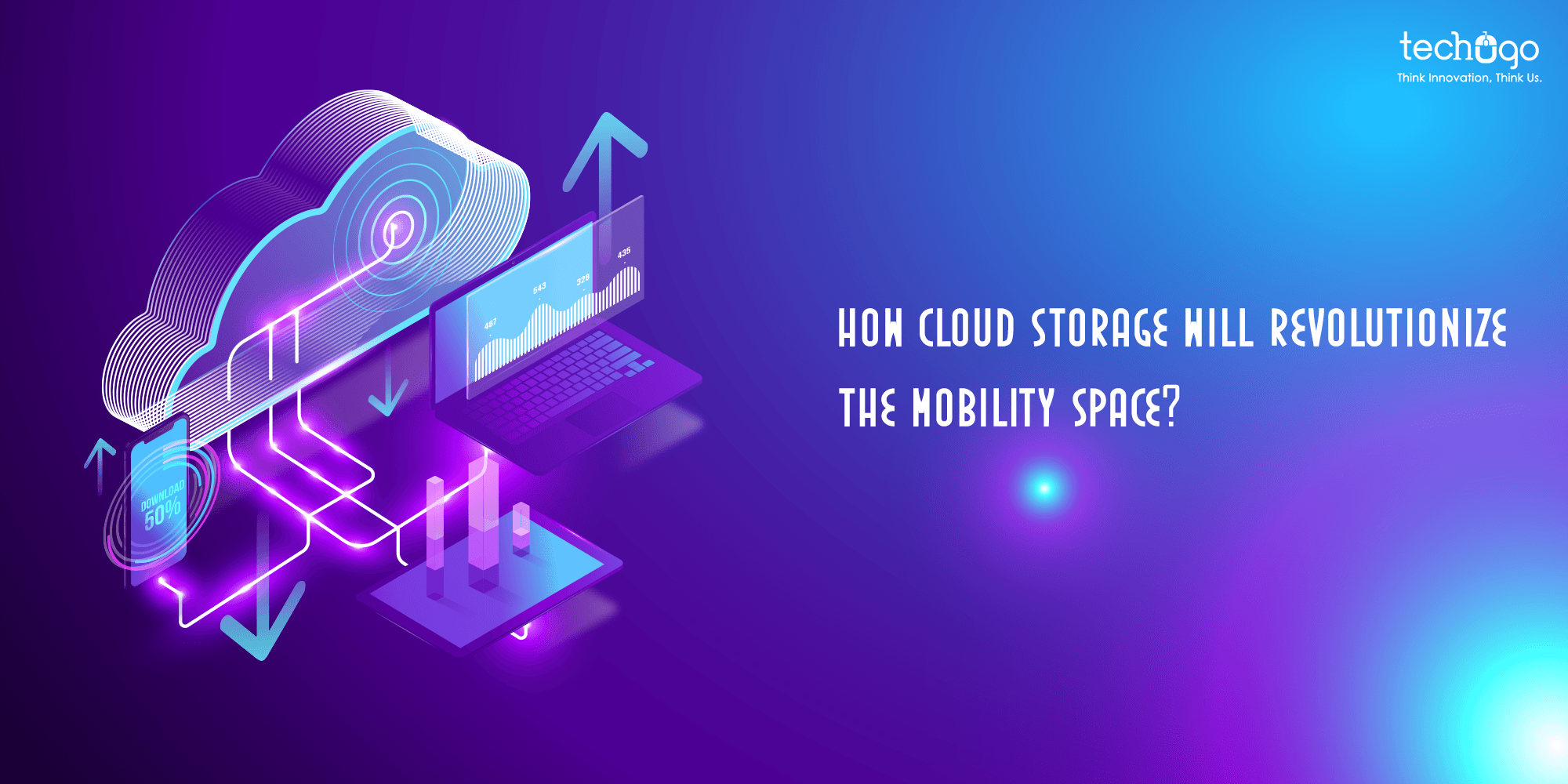 The mere mention of cloud computing brings a unique flavor of technological advancements in our life and the way the data is managed, stored and shared.
The major work behind cloud computing is to store and access the data and program over the internet instead of the computer's hard drive, so it can be easily available to all without any hassles involved.
But cloud computing is not limited to just this, rather it is a vast concept which needs to be understood properly. To know more about Cloud, scroll down and read further.
Popularity of Cloud
No doubt, cloud computing has gained recognition quite early and some of the major blue-chip companies across the globe, have embraced it with open arms.
The reason behind this suggests that cloud computing helps businesses to be more effective and efficient as it saves the space for hardware and software that can be used by different operations.
Let' take a quick look at the 3 main types of cloud computing:
IaaS
IaaS means infrastructure as a service!
It is the lowest level of a cloud solution that controls the infrastructure of the company. With this type, the management of infrastructure gets much easier, as it allows the user to handle the services sitting oceans away from the main destination.
Benefits offered by **IaaS
It cuts down the expenses;
Users get to pay for the service at that moment only;
Brings an easy access to IT resources and infrastructure;
Requirements can be scaled up and down at any point in time.
PaaS
PaaS means platform as a service!
Although, it is quite much similar to IaaS but is more advanced in technology. With PaaS, users can get access to the infrastructure, and further get the computing platform.
PaaS service is generally used by the companies, which deal with developing and testing cloud solutions for the applications. And in this run, the application hosting gets handled by the PaaS provider.
Benefits offered by **PaaS
Holds a larger community, encouraging the team environment;
Companies using PaaS don't need to be troubled by the upgradation;
Brings low-cost investment for hardware and software;
Easy to be deployed.
SaaS
SaaS means Software as a service!
It offers a well enriched-technology application based on the customers' demands.
Benefits offered **SaaS
Brings rapid scalability;
Offers easy accessible from any location;
Removes the infrastructure issues.
RaaS
RaaS stands for recovery as a service and further helps businesses to reduce the downtime during any untoward incident or disaster.
Benefits offered by **RaaS
Ensure to secure the loss of data in the companies;
It offers greater flexibility.
These are the main types of Cloud Computing, but there is much more to be experienced on the plate. And it suggests that this very piece of technology has much more to offer. So let's take a look ahead…
Advantages of cloud services
It consumes lesser time to set up cloud-based services.
Services offered are scalable;
Companies that have adopted or are adopting cloud-based services are experiencing lower cost and improved efficiency.
These are some of the details that divulge the benefit pool cloud services hold. But you would be surprised to know that cloud computing holds a special space in the ever-growing mobile app development as well.
Are you not sure of???
Well, in this post some more specific benefits which cloud computing brings to mobile app development turf, are mentioned further…
Experience Higher ROI
On hosting cloud-based services within a company, there is no requirement of investing quite much. Since all the cost of software and hardware development gets cut down as that is handled by the cloud storage.
You don't need to worry about the security of your business data. The ROI which is generated when you opt for Cloud-based services is higher.
Enhances reliability
Cloud is a reliable platform, and lets you go back to the previous version at any point in time. Further, this lets you deal with any problem as it reduces the time and the cost of setting up duplicate data.
Improves teamwork
When your team uses Cloud-based service they can easily share and edit files. Every team member can actively participate in the task and nothing is hidden from any single person on the team.
This ensures to help in building a great team that can work effectively and efficiently on the app project.
Efficient data management
Many times, different organizations join hands and work on a single project together and this is the time when the management of data becomes a daunting task.
It becomes harder to maintain and keep data of so many organizations and if one person from one organization is maintaining the data, then it might cause conflicts in between.
Therefore, to avoid those conflicts it is better to use cloud-based service as then all the data will be collected in the cloud system and it will be accessible by the organizations that will be working on that project.
Increases mobility
Mobility space is filled with challenges and lets the users face the tumultuous situation as the data accessing from the different places always been a trouble.
However, with the improvement in technology and cloud being developed in such a way that you can access your data from any place, with the help of internet access.
Brings advanced security
Those days are far left behind when the security used to be an issue on the cloud. Now the cloud offers the securest database.
The infrastructure of the cloud has been created in such a way that it outperforms all the security challenges.
A scale on demand
There is not a contract signed in the cloud that if you have taken service of limited cloud capacity then you can't increase or decrease the limit of cloud capacity.
Elevates the testing platform
It is much easier to test your mobile apps on the cloud platform. For the business that is starting up, the Cloud is the best platform to get their app accepted in the market and to get the idea of the targeted audience.
Gives better analytical insights
Cloud helps in building a strong data for your mobile app to provide better insight on app performance.
These are some of the advantages cloud computing brings to mobility. However, as the users' demands are increasing so are technological advancements.
Cloud computing would certainly be scaling higher cutting down all the technical woes faced in data management.
With this, I bid adieu to you for today. Keep watching this space for more tech-related info to come your way…