Interesting Project based upon ReactJS
Written by Mohan pd. on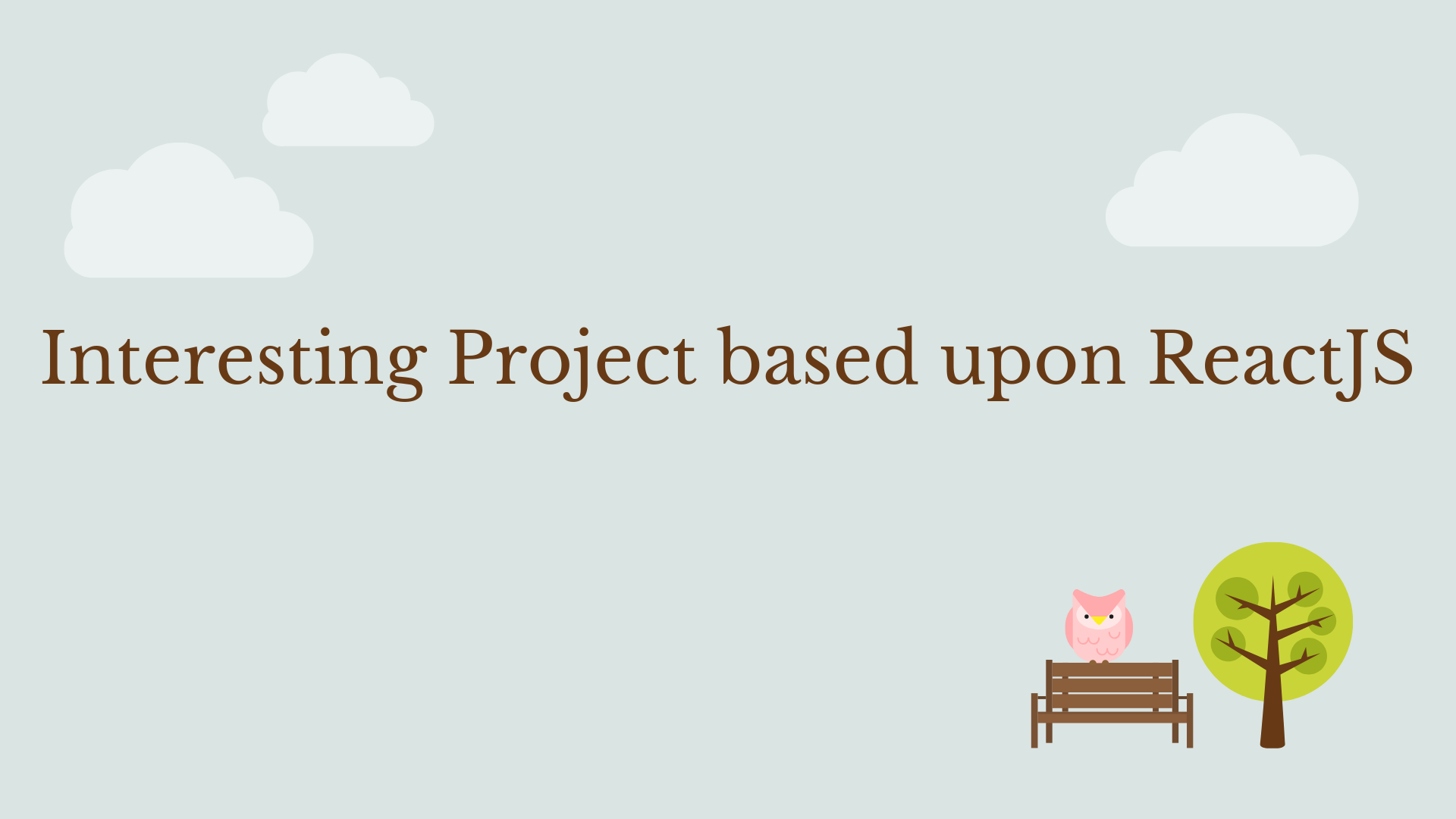 As react js is trending there are lots of project build upon this library.React JS is famous for its performance and declarative nature. Different project are being built with react by leveraging it's feature. Here are few interesting project to look at.
If you are looking for the static site generator with java-script then Gatsby is the a modern framework for blazing fast websites.We can get all the benefits of static websites with none of the limitations. Gatsby sites are fully functional React apps so you can create high-quality, dynamic web apps, from blogs to e-commerce sites to user dashboards. It has a good support of GraphQL.
If you are looking for to use React as email templating then MJML is a markup language created by Mailjet and designed to reduce the pain of coding a responsive email. Its semantic syntax makes it easy and straightforward while its rich standard components library fastens your development time and lightens your email codebase. MJML's open-source engine takes care of translating the MJML you wrote into responsive HTML
React-TV is an ecosystem for TV based React applications (from the renderer to CLI for pack/build applications).At this moment they are focusing on WebOS and SmartTV.
Ink's provide the same component-based UI building experience that React provides, but for command-line apps. That's why it tries to implement the minimum required functionality of React. If you are already familiar with React, you already know Ink.The key difference you have to remember is that the rendering result isn't a DOM, but a string, which Ink writes to the output.
ReactCLI is analogous to ReactDOM or ReactNative. It just renders any updates dictated by React and the React reconciler to the command line. This means that you get all of the core features of React for free, like stateful components, context, refs, etc - in addition to being able to use third party libraries for things like state management. It also provides a couple core components that are useful for building out command line interfaces.
A react renderer for blessed terminal interface library.