7 Research-backed web design tips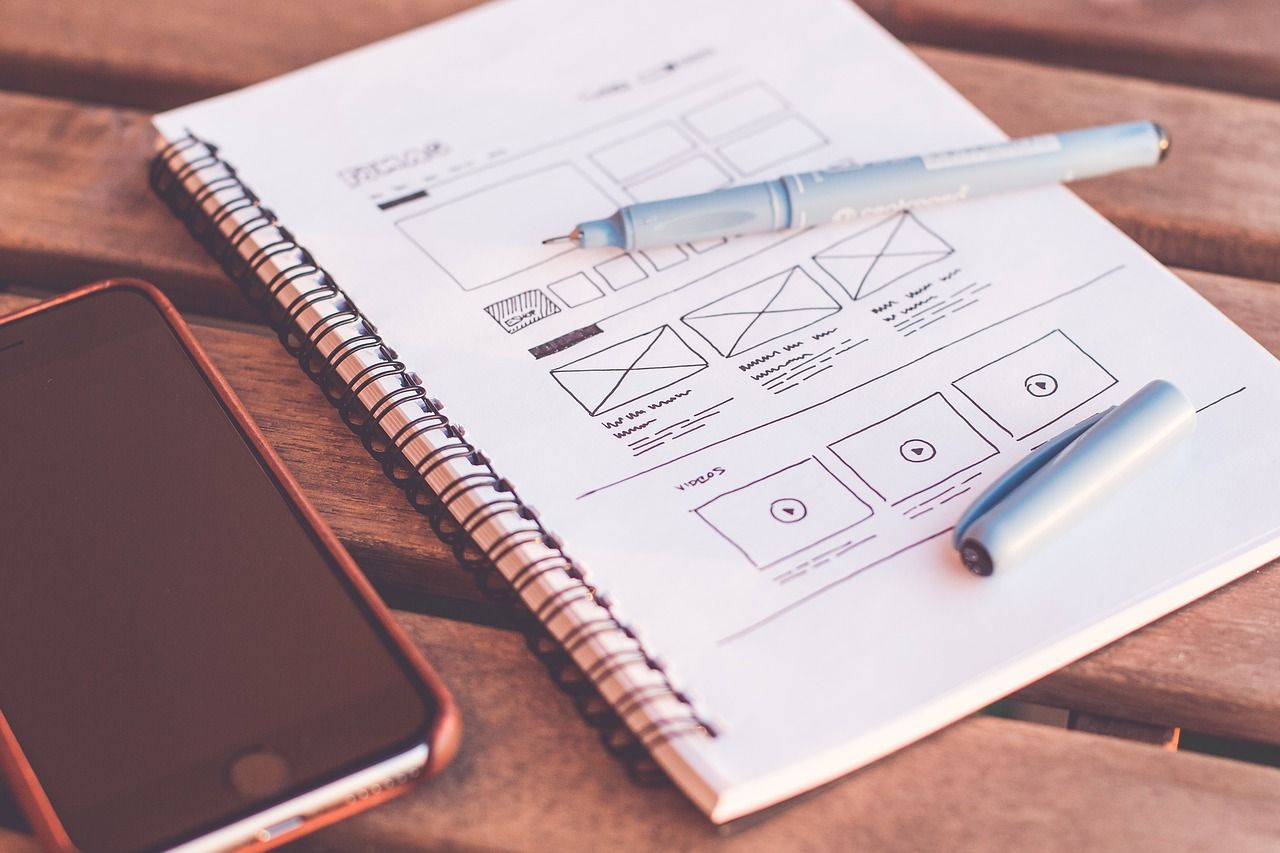 The versatility of website design ideas is enormous. There are millions of websites on the internet, many of which are unique in some way. However, not all of them are as effective as they could be. When it comes to website design, the line between a good and bad design is often blurred. Most of the time because you can't truly follow the results of each small change. Even when you can, it doesn't necessarily mean that a specific change is responsible for success or failure. Fortunately, you can learn rules, patterns, and proven concepts by following the research-backed web design tips below. You can use them to create a beautiful design that will help you ensure satisfactory traffic and engagement.
Research-backed web design tips you should follow
A vital part of web design is its functionality. Usually, it's not enough simply to create something enjoyable just for the eyes. A website should be engaging, scannable, and allow easy search for information. This is especially important for business websites, where success often depends on website traffic and usability. That's why usually the right solution is to hire professionals who know the right principles of development.
To help you create a compellingly functional website, here are some of the essential web design tips you should follow:
There is no room for clutter on your website
You need intuitive navigation
Don't forget about the fold
Be smart with CTA placements
Use high-quality images
Social media integration

Make your website lightning fast

There is no room for clutter on your website
On a website, anything more than just bare necessities is often more of a distraction than usefulness. When visitors land on your pages, you don't want them to be overwhelmed by numerous elements. You want them to be able to easily navigate and find the required information most efficiently. In general, this is why many opt for a minimalist approach. This approach, like many others, considers the complete layout. Everything from element positioning and white space to style, colors, and size of fonts and images.
Unlike before, when we had websites filled with ads and awkwardly combined elements, today, clean and modern design is the standard. Even Google conducted a study where they explain the standardization of certain features:
Mobile-first design, in general, should be a priority
The logo should, in most cases, be positioned in the top left corner
A website should have a horizontal header (for desktop devices)
The "hamburger" menu is probably the most convenient for mobile devices with smaller screens
A website should provide the "Search" option
Avoid placing social buttons at the top of the page
Also, besides the rules above, it's necessary to pay close attention to the design of your pages. A website should help present your brand and spread a positive image about your company. For this, everything from typography to color palette needs to be fully unified.
2. You need intuitive navigation
The menus, links, buttons, and CTAs are there to help your visitors navigate your website. Besides the proper positioning and adequate combination, they also need to be descriptive. For example, your header navigation is among the first elements on your homepage visitors will explore. A few eye-tracking studies explain the order in which each visitor is "scanning" the website. With the fitting non-generic description, you will be able to catch visitors' attention, which results in a deeper exploration and better engagement on your website.
The combination of colors and the contrast, the size and meaning of titles, headings, and subheadings are also crucial. Besides, every title, every text you present should include keywords. With the right strategy, this improves the efficiency of your website SEO.
3. Don't forget about the fold
There are many debates about the importance of the space "above the fold". Some claim there is no fold at all, or the fold is not important at all. However, many case studies, tests, and polls are proving otherwise. In simple words, it's the visible area on the screen you see when you visit a website. Everything you notice before you decide to scroll down. If you think about it, it's impossible and somewhat reckless to ignore this. According to research, visitors are already spending 80 % of their time in this visible area. That's why as far as design is concerned, you should place essential elements here. The only problem is the variety of different screen sizes you have to consider. Fortunately, responsive web design solves this problem successfully.
4. Be smart with CTA placements
In essence, one of the primary purposes of a website is to motivate visitors to take action. This is where CTA (Call-To-Action) shines. Those are usually more prominent elements with the goal of improving engagement and directing users to do something specific. While their size and look should be considered, they are not necessarily the most significant elements on the pages. Probably more important property is the positioning of elements. Intuitively, you may decide to place them above the fold, so the visitors notice them right away. However, it's not always the best course of action. An excellent way to design pages with CTA elements is to place them after the content. After the visitors read a part of your content, CTA is there to help them proceed further. The point is to give them something to do after they are "ready".
5. Use high-quality images
Typically, visualization is essential for web design. This includes all types of images, videos, infographics, and similar elements. But, while you can use any kind of image, taking the opportunity to give it a human touch is vital here. You will need images of people, preferably high-quality images. This helps visitors to better connect with your website because we are all used to seeing other people. For example, if you have a business website, you can show your team in action. People easily correlate with other people.
6. Social media integration
Today, social media is everywhere. So it's no wonder many websites include social media buttons. In general, they help easily share your content and reach out to a broader audience. But, the placement of the buttons will be essential in your webs design. One of the best tips is to avoid placing your social media buttons at the top of your pages. Once someone lands on your pages, the buttons on the top may easily distract them. And eventually lead them away from your website. If you own a business website, the footer will be a far better option than the header.
7. Make your website lightning fast
The last but not least important tip on the list is the performance of a website. When it comes to design, the usage of specific elements and functionalities can considerably slow down your website. Also, not all web design platforms work at the same speed. Suppose you take WordPress themes, for example. Some themes can be unnecessarily complex and filled with features you don't even need. This will eventually affect the performance. People today don't want to wait for too long for your website to load. That's why you need to make smart choices and provide them with a lightning-fast experience.
Creating a website can be complex. Luckily, it's not hard to find professional designers to help you. They know all the best practices and can suggest convenient solutions for every problem. If, on the other side, you are creating a website on your own, make sure to follow these research-backed web design tips, and you will be fine